1 February 2019
SERAM gives drinks the power to illuminate the night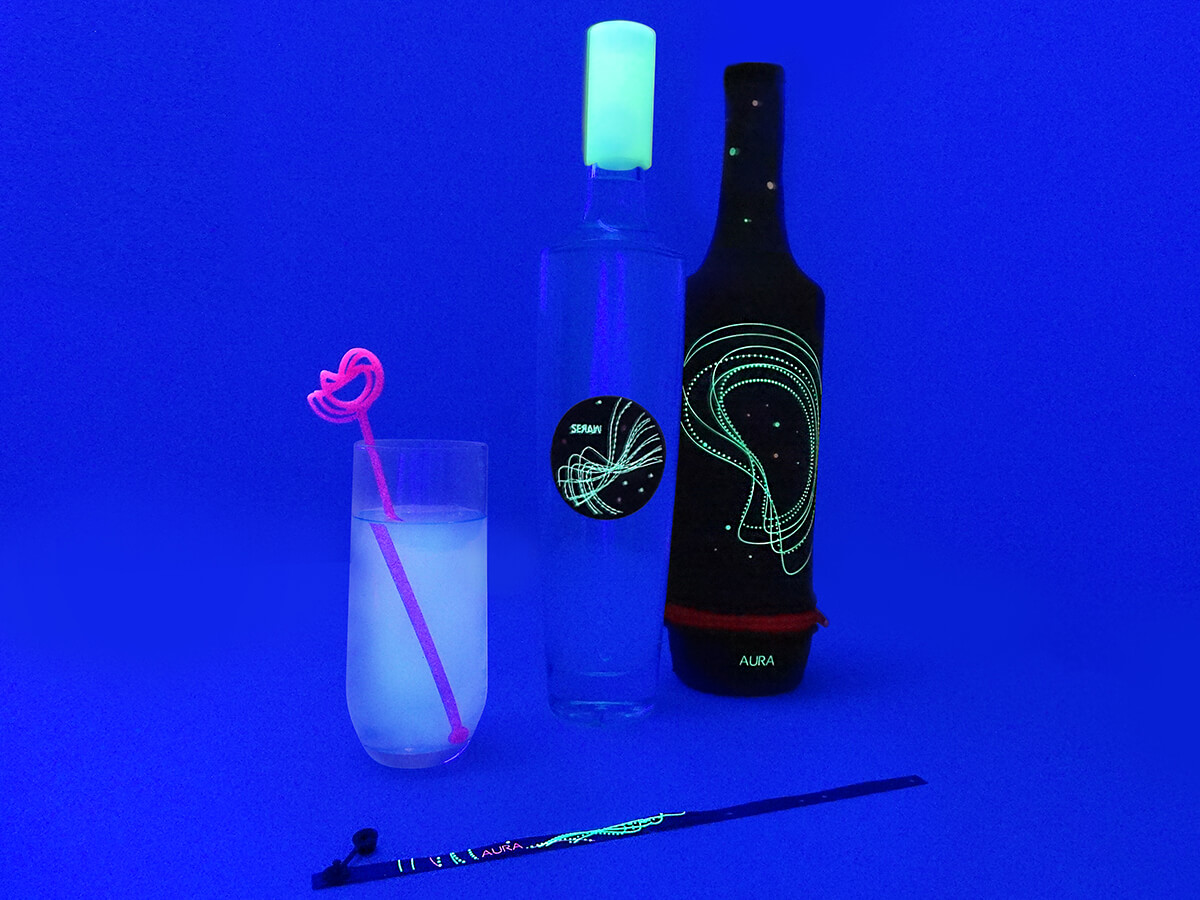 SERAM offers a collection of luminescent and phosphorescent decorations that are fully customizable and intended to dress up bottles. The brands take the power of the festive world of the night, for an atmosphere at their image.
The decorations consist of glittering embroidery, epoxy resin, printed silicone or engraved textile.
SERAM demonstrates its ability to combine know-how, innovative processes and original materials to offer agile industrial solutions. The patterns are also intended to gifts, accessories, sportswear, perfume etc.