1 March 2021
Pretty in pink : Nina Rose Garden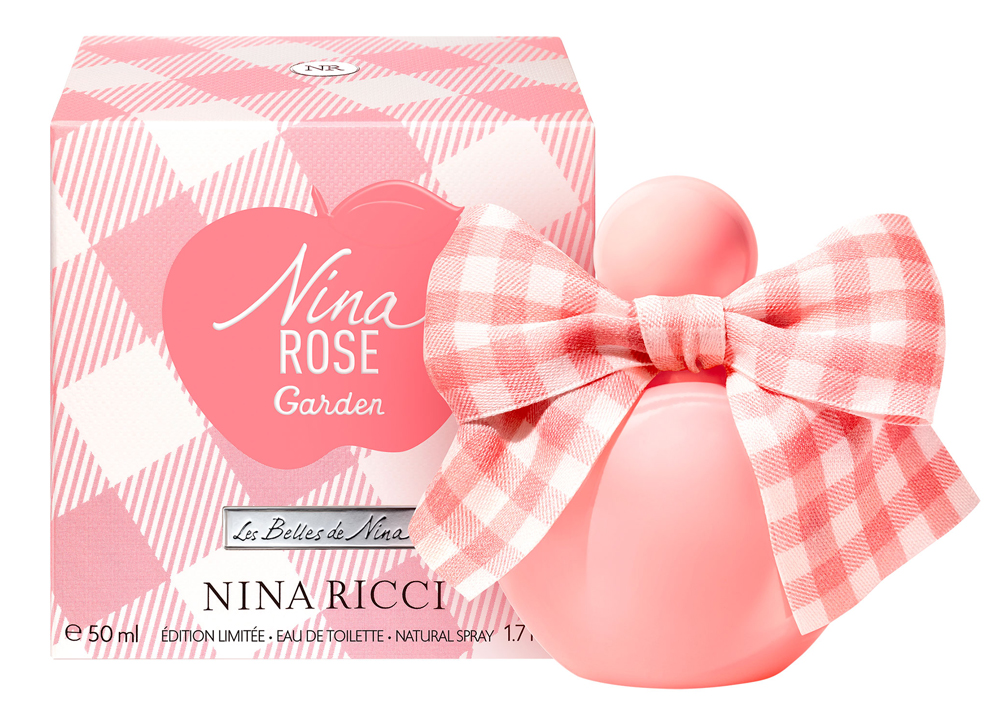 Discover the limited edition Nina Rose Garden adored with a Seram signature bow !
" Nina Ricci launches Nina Rose GardenNinaRicci (Puig) has added to its Nina fragrance franchise -first launched in 2006 -with a limited-edition scent.
Nina Rose Garden, a floral green EdT, is housed in the brand's iconic apple-shaped flacon in a glossy shade of pink.
For Nina Ricci's latest fragrance launch, Nina Rose Garden, Olivier Cresp (IFF) –the perfumer behind Nina, Nina Rouge and Nina Rose –opted for notes of pear, grass, orange blossom absolute, neroli essence and vanilla.
The EdT's apple-shaped flacon (Verescence) is lacquered the same glossy pink as Nina Rose, and for this edition is adorned with a cotton bow (Seram) printed with a pink and white gingham motif. Designed to evoke "both timeless French elegance and the picnic spirit of a checkered tablecloth", the bow is mounted on a satin elastic ring with a silicone band on the reverse side.
The bow's gingham pattern is echoed on the fragrance's pink and white box (Egisa). Made of Sappi's Algro Design Advanced paperboard, it is offset printed and decorated with silver hot stamping, double-layer embossing and a combination of matte, glossy and satin laquer."
Luxe Packaging Insight