24 April 2019
Premium Beauty News – Mon Paris, by Yves Saint Laurent Beauté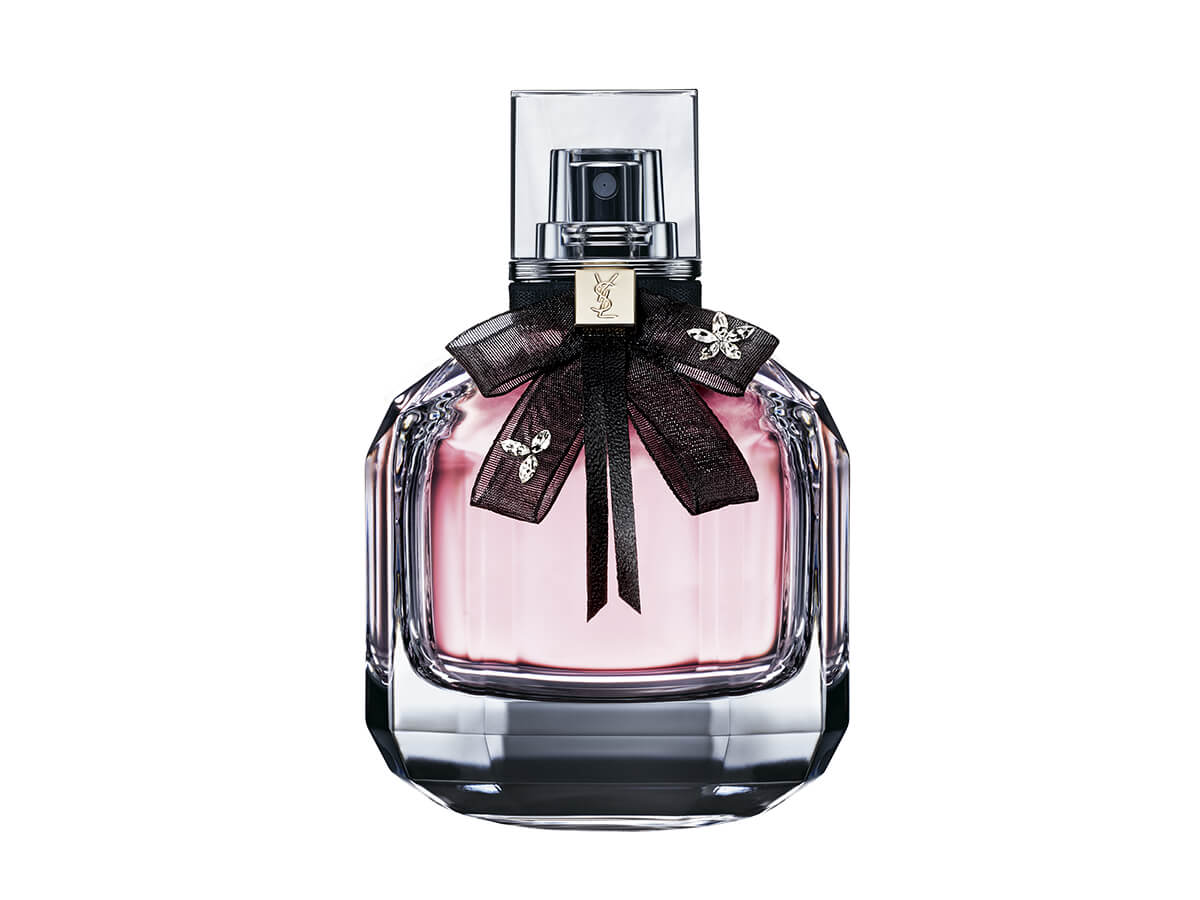 SERAM: A black tie with rhinestones for Mon Paris, by Yves Saint Laurent Beauté.
SERAM, a French specialist of ornaments, accessories, gifts and promotional items, redefines the tie concept for Mon Paris Parfum Floral, by Yves Saint Laurent. A black muslin ribbon with added rhinestones adorns the collar to which it was manually assembled.
The accuracy of the positioning of the rhinestones on the different sizes of bottles (mini, full-size, travel spray) was one of the main challenges for this product.