23 May 2022
Packaging and lingerie fairs 2022: Our participation.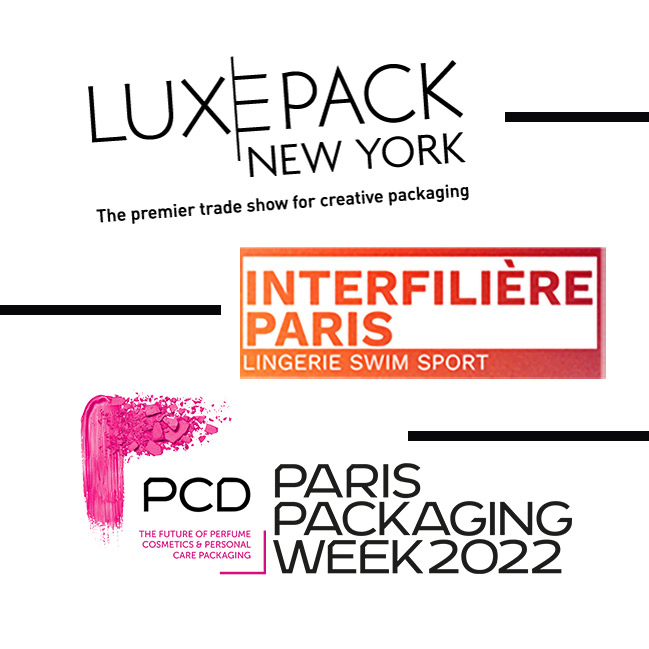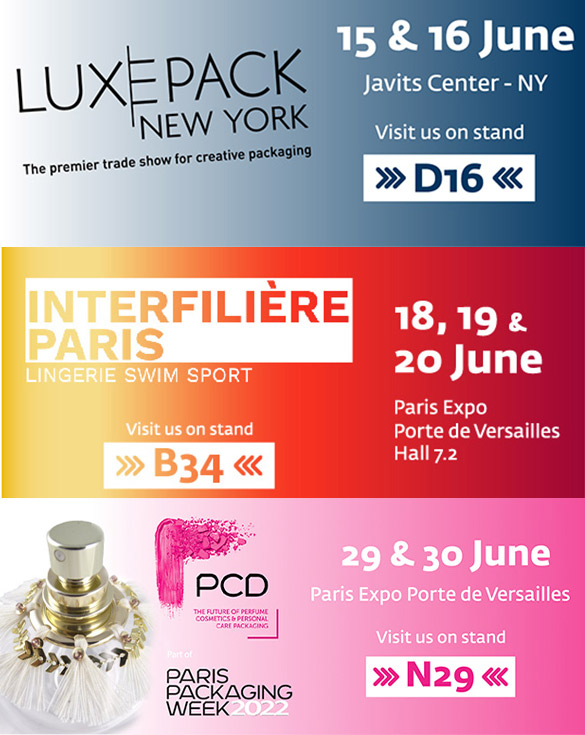 The fairs of the month of June
Come and discover our eco collections, our trends, our innovative materials on the shows from Paris to New York !
Our sales teams will be there to meet your expectations and your needs.