7 February 2023
HAVANA CLUB x BURNA BOY PLD Laureate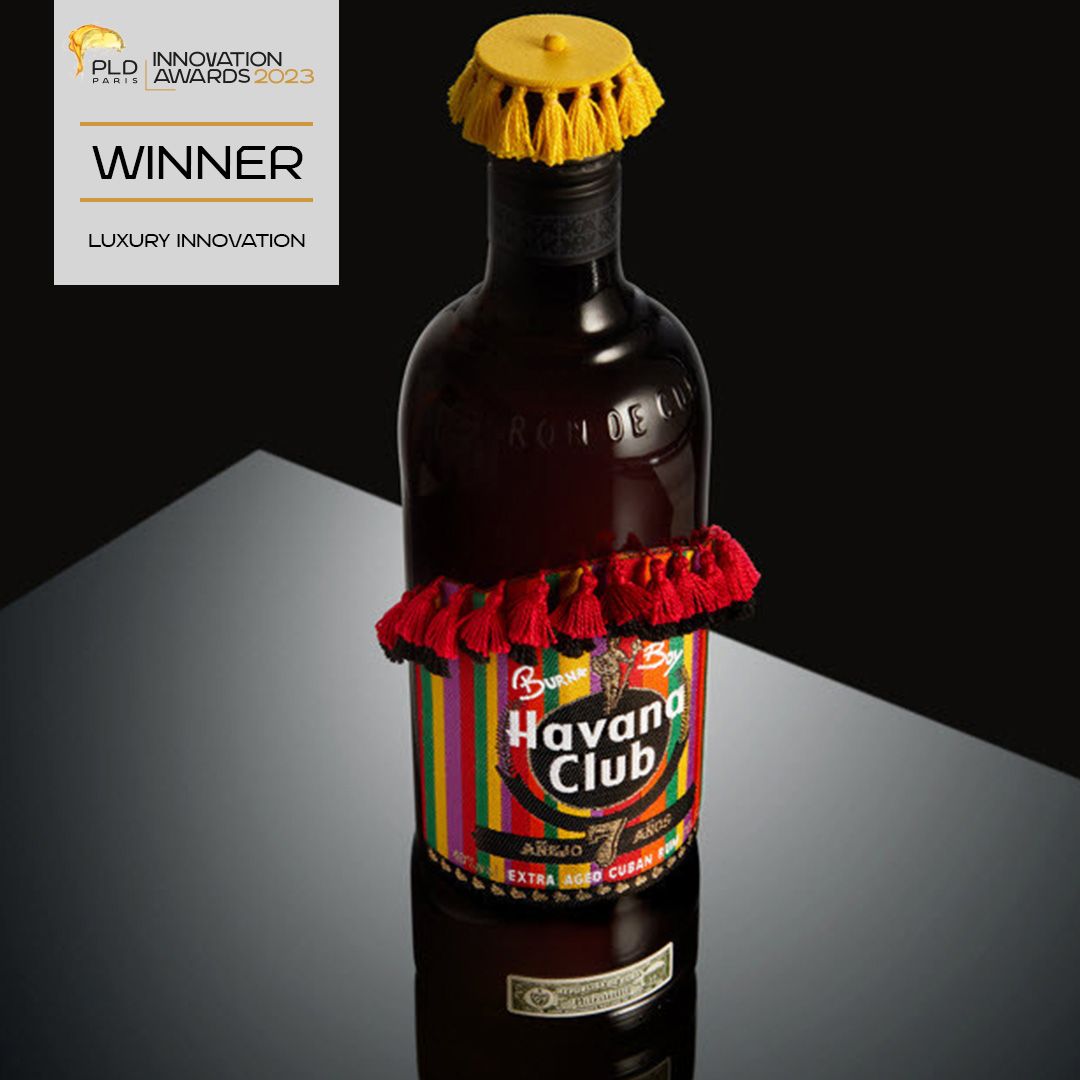 HAVANA CLUB x BURNA BOY PLD Laureate Paris Packaging Week 2023
PLD Laureate – Luxury Innovation Category

The NEYRET-SERAM group is proud to have participated in this project, working on exceptional pieces, reflecting our historical know-how.
The multicolored jacquard textile label, representing the Aso Oke, a traditional Nigerian fabric, is woven by the NEYRET company. The capsule covered with a knitted fabric and the multitude of pompoms made of cotton cords are handmade in the SERAM workshops.
 
A beautiful collaboration!