4 October 2023
HAVANA CLUB x BURNA BOY Formes de Luxe 2023 laureate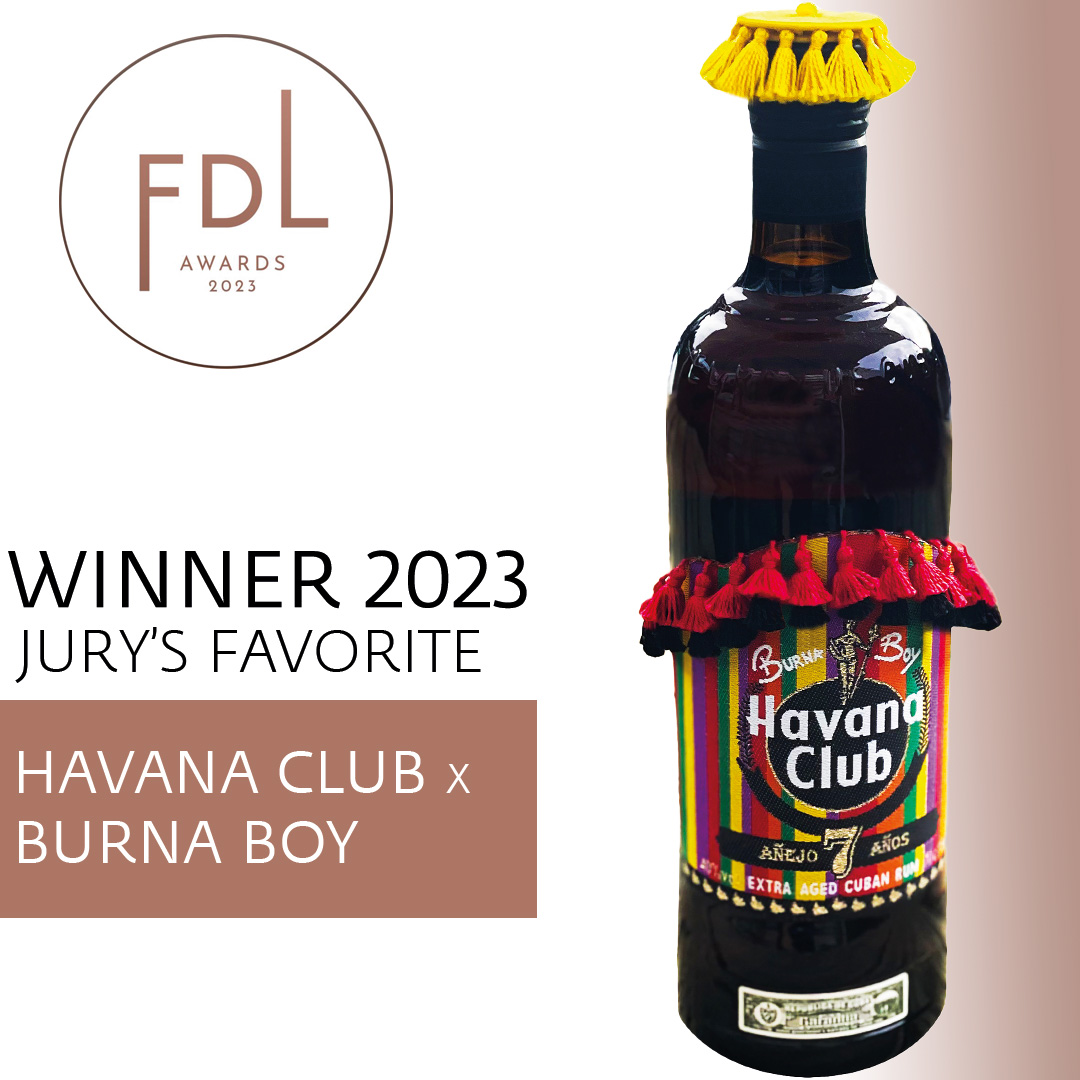 formesdeluxe 2023
"Jury's favorite" prizewinner
The NEYRET-SERAM group is proud to announce that the Havana Club x BURNA BOY bottle design has won the "Jury's Favorite" Formes de Luxe 2023 award!
Many thanks to the HAVANA CLUB team (Pernod Ricard Group) and especially to Julien Romdane and Marie-Sophie Pouret-Gaignerot for their trust.
The multicolored jacquard textile label, representing Aso Oke, a traditional Nigerian fabric, is woven by NEYRET from 8 colored yarns made from polyester, recycled polyester and Lurex metal-plastic thread.
The pearl cotton cord pompons are handmade in the SERAM workshops. 13 double pompons of 42 dangles adorn the top of the woven label, while the cap is covered with a yellow Lycra mesh on which 16 dangles of 26 threads are mounted.