15 November 2019
Acquisition of SERAM by NEYRET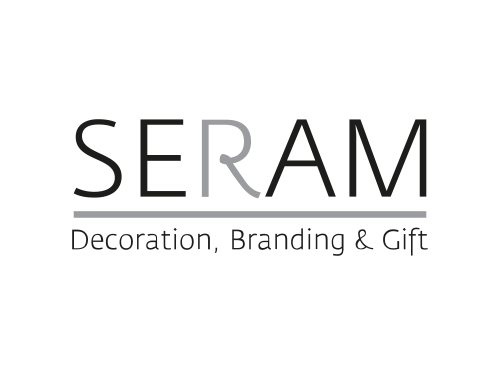 The tie-up between French manufacturers Neyret and Seram is set to create a world leader for textile/multi-materials decoration and identification for luxury products.
The Neyret group was founded in 1823 in Saint Etienne, France, and is continuing its expansion and its policy of innovation.
It has announced that it is taking over 100% of SERAM and its subsidiaries via its holding company NTH (1), in order to create the world leader in this field. After the takeover, both Neyret and Seram will remain independent within the group in order to keep their staff, their specific characteristics and their agility, while enhancing their product ranges through intra-group synergies.
"Both companies are highly complementary in terms of their customers, international coverage, know-how and partner ecosystems" declares Benoit Neyret, CEO of the Group. "The new group will enjoy an unusual blend of traditional know-how and high technology, in particular with a high capacity for innovation in materials and digital technology. It will also enjoy a strong local base combined with an international presence well-suited to the regionalisation of operations".
Neyret has a strong presence in cosmetics, perfumes, jewellery and watches, and in ready-to-wear clothing. It is specialised in secondary packaging, and in particular in the weaving, printing and finishing of ribbons for packaging and promotional purposes, and in innovative hardware and software solutions for labelling and tracking for the ready-to-wear industry. Seram has a strong presence in lingerie, swimsuits, wines and spirits, gastronomy, perfumes and cosmetics. It is specialised in primary packaging, in particular the design and assembly of sub-assemblies and multi-material decorations.
The new group has extensive global coverage with three sites in the Auvergne-Rhone-Alpes region in France, its own production and logistics units in China, Tunisia, Madagascar and Sri Lanka, and commercial subsidiaries in Paris, London, New York, Milan, Hong Kong and Rio de Janeiro.
The group has extremely varied high-precision know-how, enabling it to meet customer demands creatively, rapidly and securely: weaving, dyeing, printing, cutting, assembly, zamac injection, epoxy, development of multi-material products and ecological materials, information and digital technologies including RFID and NFC.
"Both companies have common values, including a very strong commitment to an ambitious CSR/CER (2) policy" continues Hervé Durand, Chairman and Founder of SERAM. "I am very happy to see a new chapter opening for SERAM with a shareholder and industrial partner that I have known for a long time and hold in high regard. This tie-up with NEYRET makes a lot of sense. Thanks to the complementarity of our businesses and cultures, it is the best way for SERAM to continue to grow.
Since its creation in 1986, we have built up a great company with a strong international focus that clearly respects its customers and employees and has become a world leader in its field. Behind each successful project, there are men and women working extremely intelligently as a team. I am now going to focus on other priorities, especially in the area of social entrepreneurship, so I would like to thank everyone who has contributed to this success. I have had an extraordinary personal and entrepreneurial adventure with them that I will never forget."
"We are delighted to be going ahead with a tie-up of this kind. It will boost the continuity and creativity of the two firms, with our values of humility, self-evaluation and agility, which are the keys to the success of a human and industrial project of this kind", continues Benoit Neyret.
Both firms in the group will have more industrial capacity and technological innovation, in order to support the group's strategic business plan based on three key priorities:
• development of ecological materials for packaging, identification and decoration of luxury products, and the assembly of complete solutions
• development of hardware and software solutions for identification, authentication and tracking of luxury products
• maintaining a committed and meaningful CSR/CER (2) policy for the group's consumers, brands and employees
The consolidated Neyret group will have annual revenue of almost €40 million and will employ over 800 people worldwide, 200 of them in the French departments of the Loire and Haute-Loire.
The deal is due to be finalised on 29 November 2019.
Press contact Neyret :
media@neyret.com
Tel : +33 4 77 43 17 50
Press contact Seram :
Laurence Mignard
lmignard@l-mark.fr
Tel : + 33 6 47 96 15 69
1-NTH: Neyret Textile Holding
2-CSR/CER: Corporate Social Responsibility/Corporate Environmental Responsibility