A unique, distinctive and prestigious touch
for a remarkable identity
SERAM provides high-end international brands with unique, distinctive and prestigious decorations, accessories, gifts and promotional items. These custom-designed and sometimes ultra-personalized and connected solutions are a remarkable way of identifying products, packaging and marketing environments in the worlds of Fashion, Beauty, Perfumes & Cosmetics, Fine Delicatessen and Wines & Spirits.
Everything is geared towards inspiration, fostering an intimate sensory experience to arouse desire and emotion.
SERAM's strength lies in thinking outside the box with a can-do mindset, combining the most modern and traditional materials and technologies to put artisanal production on a par with industry, together with an irreproachable quality and CSR policy. SERAM thus defines itself as a multi-specialist integrator for the luxury sector.

Benoit, President
---
They trust us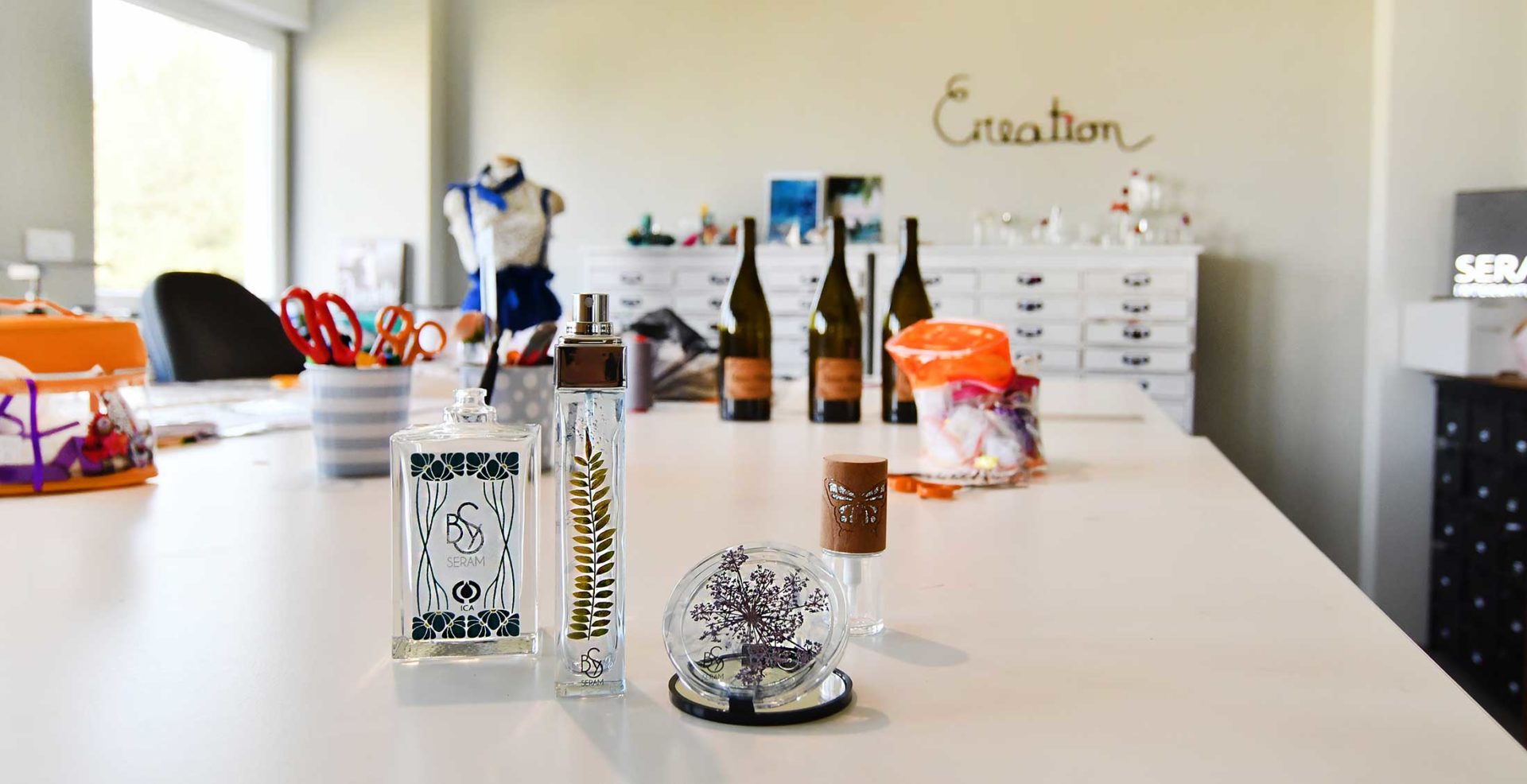 standing out at the heart of 3 different worlds:
Fashion, Beauty, Food & Beverage
SERAM's creations are, above all, the fruit of a human adventure. Each of these 3 focal areas is steeped in individual sensibilities – they're worlds where emotions, springing from very personal experiences, are brought to the fore by particular objects or details, provoking a mysterious sensory resonance. In this very intimate encounter, all 5 senses are awakened and delighted. SERAM strives to bring out these exclusive details to catch the eye and give a product depth, making it desirable at the very first glance.
SERAM's style office is a laboratory where materials are given pride of place. In this hive, our stylists, each dedicated to one of its focal areas, design the collections and respond to customer specifications. Ongoing monitoring is carried out across the board, in consultation with trend agencies, market managers, brands, customers and integrated industrial partners. Consumers' desires are at the heart of our reflections. Throughout the year, our collections inspire the creation of unique, customized solutions with their own role to play in telling a story.
SERAM dreams up the little details that really set its customers apart aesthetically,
conveying quality and a strong image.